About me
I'm Mima, and I'm an 19 year old woman living in New Zealand. I'm in university at the moment, studying a Bachelor of Science in Computer Science with a minor in Data Science.
I made this site after coming across another neocities site, and thinking that it would be cool to have my own website as well. I'm pleased that Neocities is free so that I can do whatever I want without worrying about money.
I'm a big fan of 80's music. I have a huge passion for 80's Japanese music, most commonly generalized as City Pop. Nowadays I listen to 80's music in many languages (including English), and collect records from this era.
Giving me money is never expected (or even deserved lmao), but in case you're feeling a little generous, here are all my crypto wallets. Hover over each QR code for the cryptocurrency and the wallet address.
you are seagreen
#2E8B57

Your dominant hues are cyan and green. Although you definitely strive to be logical you care about people and know there's a time and place for thinking emotionally. Your head rules most things but your heart rules others, and getting them to meet in the middle takes a lot of your energy some days.

Your saturation level is higher than average - You know what you want, but sometimes know not to tell everyone. You value accomplishments and know you can get the job done, so don't be afraid to run out and make things happen.

Your outlook on life can be bright or dark, depending on the situation. You are flexible and see things objectively.

the spacefem.com html color quiz
mimakrg's Dewey Decimal Section:
518 Numerical analysis
mimakrg = 3931187 = 393+118+7 = 518
Class:
500 Science
Contains:
Math, astronomy, prehistoric life, plants and animals.
What it says about you:
You are fascinated by the world around you, and see it as a puzzle worth exploring. You try to understand how things work and how you can make them better. You might be a nerd.
Find your Dewey Decimal Section at Spacefem.com
The Engineering Personality Quiz
You're always thinking of a zillion things at once. You tell stories with great points that meander creatively. You enjoy life. There are only a few chosen people who really understand you and know how to get you to open up.
You might make a good
Chemical Engineer
Chemical engineers help figure out how to convert raw materials or chemicals into useful forms. They improve how we refine petroleum, design new plastics, or optimize paper production.
Other scores:
Chemical: 69%
Industrial: 38%
Mechanical: 30%
Computer: 23%
Electrical: 23%
Civil: 23%
Aerospace: 15%
Materials: 15%
Environmental: 15%

What kind of engineer should you be?
Find out at Spacefem.com
"What Film Genre Are You???"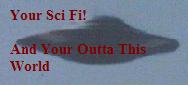 Sci Fi
You Are Sci Fi!!!!You are a little out of this world! You can be alittle different from others, but that can be a good thing, you spend lots of time thinking and often think outside the box!Examples of films are Independence day, E.T and Alien.
Which Studio Ghibli film should you watch test
Your Result: From Up On Poppy Hill or Arrietty
You should watch From Up On Poppy Hill or The Secret World of Arrietty. Both are rather slow-paced films, each about an hour and a half long. Both can be both humorous and melancholy. From Up On Poppy Hill is about two teenagers growing up in Yokohama, Japan, in the early 1960s. It is about the affects of the past on the present - both the good and the bad. The Secret World of Arrietty is about a small family of miniature people who live under the floors of a house. Arrietty gradually forms a friendship with the human boy, Sho. If you have already seen both of these, maybe choose one from the next couple of results - but if you've seen all those too, just choose which one you like the best.
Howl's Moving Castle or Porco Rosso
Castle in the Sky or Pom Poko
My Neighbor Totoro or Ponyo
Kiki's Delivery Service or The Cat Returns
Whisper of the Heart or My Neighbors the Yamadas

Cor blimey, I taste like Tea.

I am a subtle flavour, quiet and polite, gentle, almost ambient. My presence in crowds will often go unnoticed. Best not to spill me on your clothes though, I can leave a nasty stain. What Flavour Are You?